Envergure
Envergure est une bière ambrée séduisante, avec du caractère, généreuse en arôme caramel et pain d'épices. Une bière pour une portance optimale.
Alfred Heurteaux
1893 – 1925
Nicknamed the French and Allied ace of the aces with 75 certified victories. His first victory, achieved at the controls of a Caudron G4, by forcing a German reconnaissance plane to land. He proved to be an exceptionally talented fighter with several qualities: a keen eye, resistance to hypoxia (high altitude) and unrivalled shooting skills. His favourite technique, with his Spad XIII, was to spot an enemy, approach him from underneath and behind to shoot him down with a short, well-aimed burst. He ended the war with the rank of lieutenant and was the flag bearer of the French air force during the July 14, 1919 parade.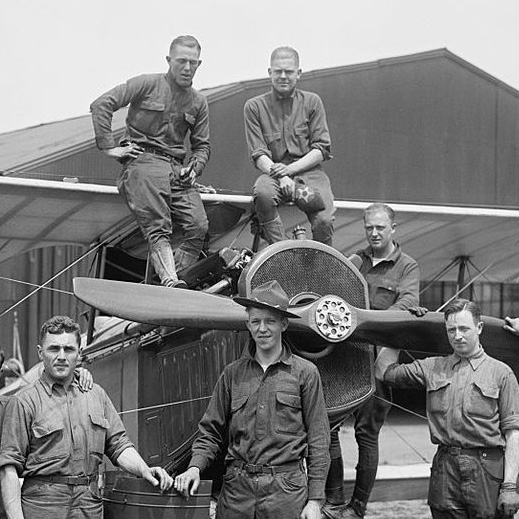 14/18 : Les premiers héros de l'aviation
Tous ces grands pilotes, fiers de leur vol, rassurés d'être encore en vie, se retrouvaient au bar de l'escadrille. Autour d'une bière, ils partageaient un moment de fraternité, de courage, de convivialité. Avec l'Escadrille, je vous propose de vous faire vivre leurs sensations. La bière des aviateurs se décline en une "escadrille" de cinq bières, différentes par leur gout, leur degrés. Chaque bière est attribuée à un pilote et, avec son QR Code, elle va vous raconter son histoire.
Artisanale et brassée avec les quatre principales ingrédients nécessaire à la fabrication de la bière : orge, houblon, eau et levure, sélectionnés localement et issu de l'agriculture biologique.